Jennie's New Employer
Jennie is no longer "LT Jennifer Hope McClellan". No one salutes her anymore nor expects her to answer all boss' requests with "Yes Sir. Right away Sir". As of July 16th she is "Pepsi Jennie" in her new position as Category Analyst. No more khaki uniforms -- now it's suits, jewelry, heels and pantyhose.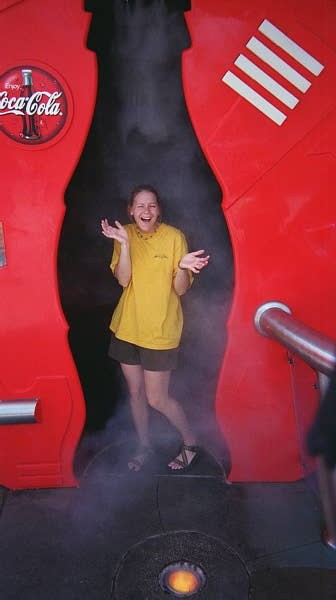 Hey, that's not fair. I'm getting wet! How did they know I'm a Pepsi employee?