October 26 to End November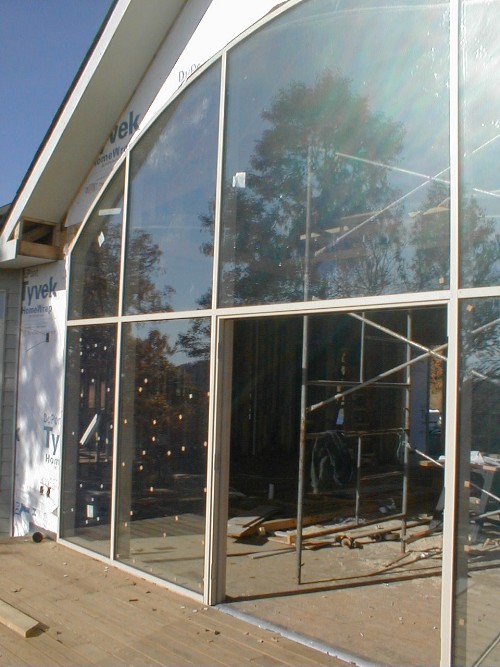 "The Window" - finally installed!!!!!
The small squares on the glass panels are cork pads that were used to separate the panes during transport.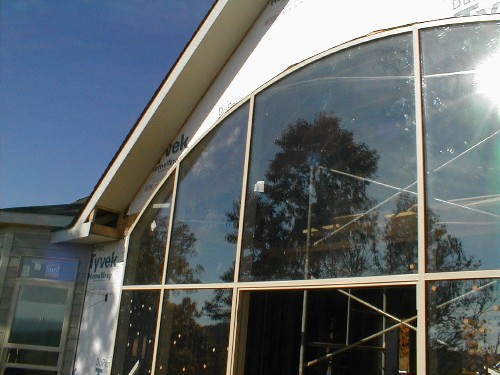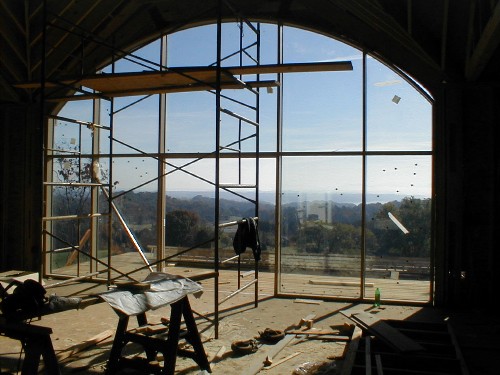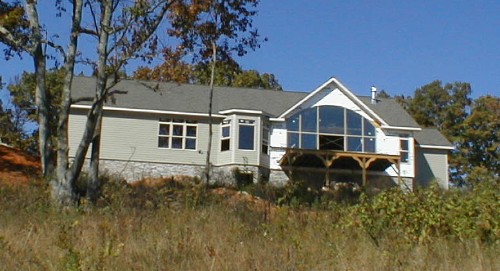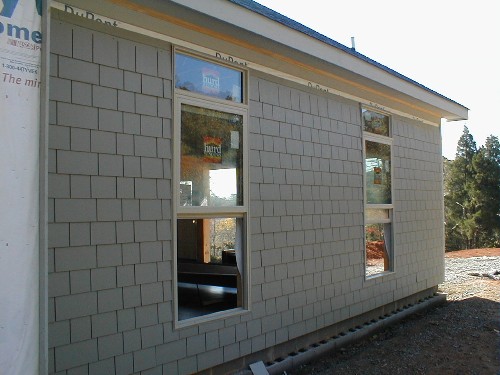 Shingles installed on garage.
October 29, 2004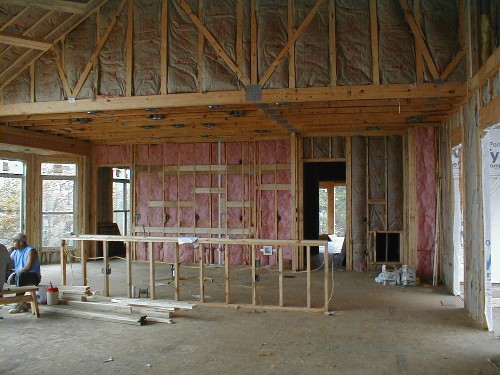 View into kitchen: Insulation installed and outer island bar support wall installed.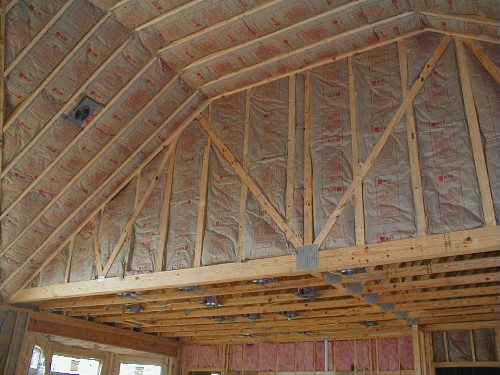 Above Kitchen.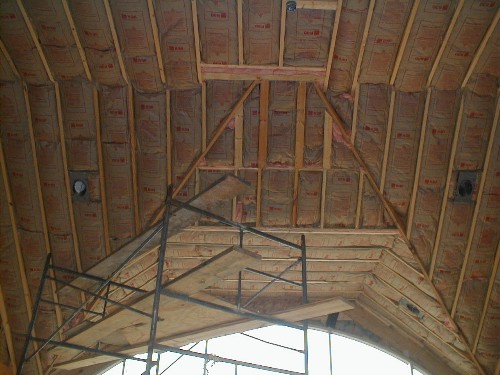 Great room ceiling - down lights installed.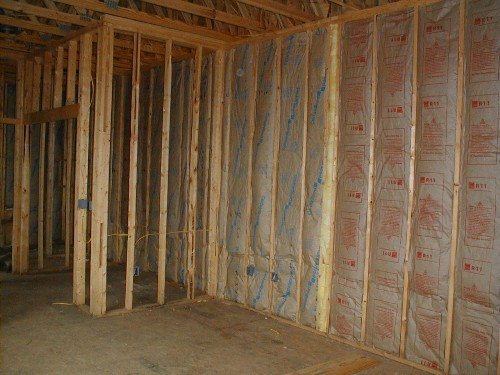 Master bedroom and closet.
November 8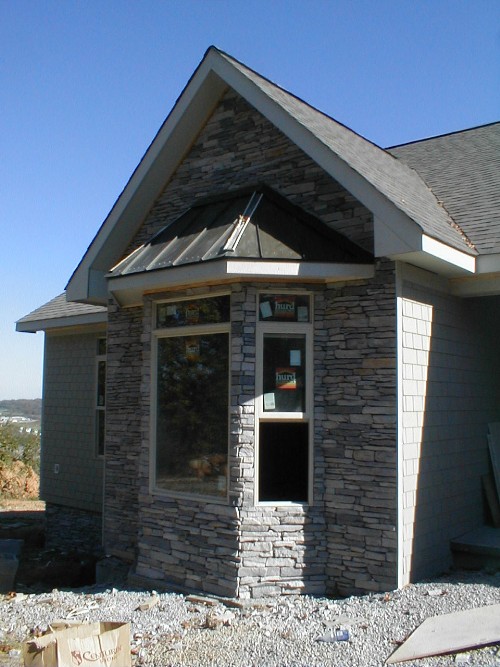 Guest Bedroom Bay with Stone attached and cover installed.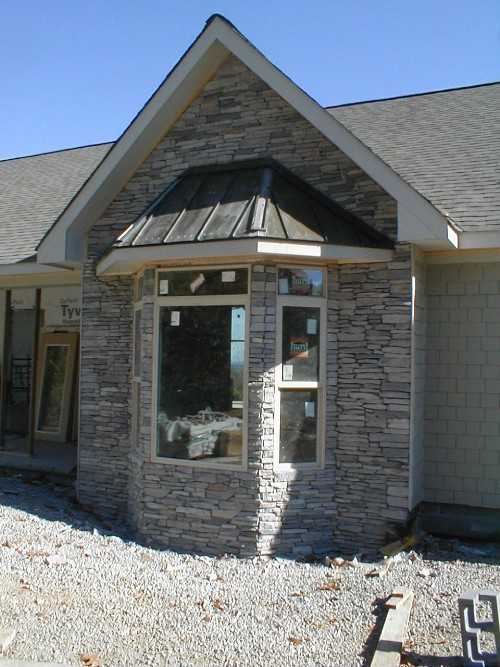 Study Bay with Stone installed.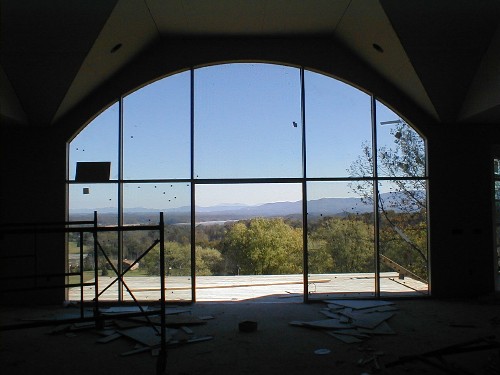 View through "The Window".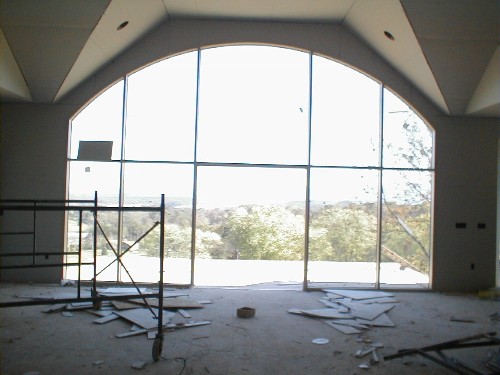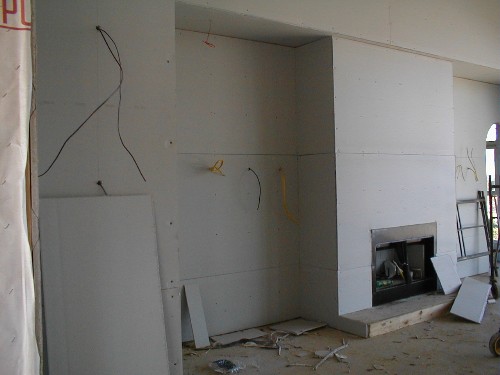 Fireplace and Bookshelf Area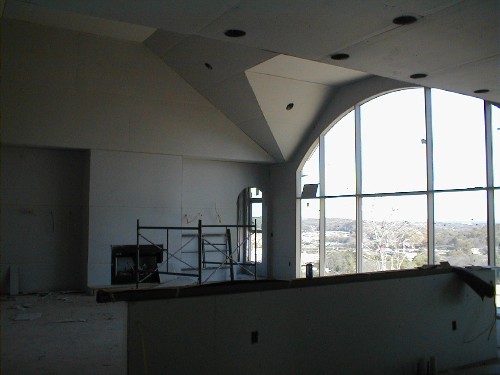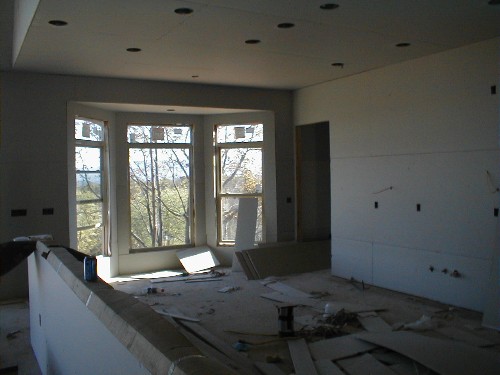 Kitchen and Dining Area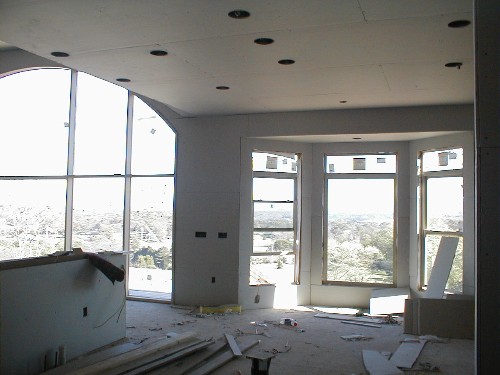 November 20