Feb 17 - Mar 8
o Concrete driveway turnaround poured
o Courtyard poured
o Kitchen countertops installed
o Great Room bookcases installed (not yet stained)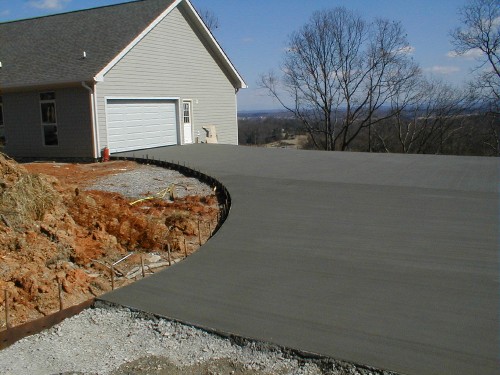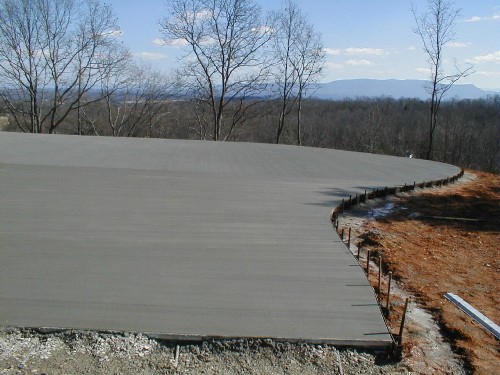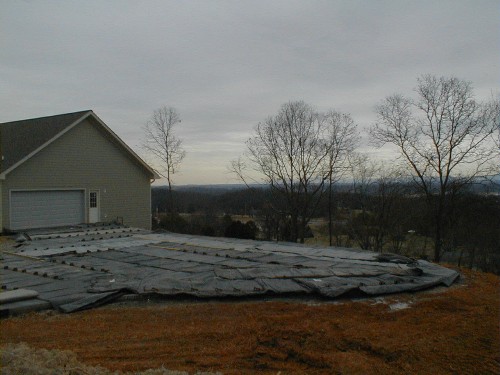 Insulation pads to prevent freezing.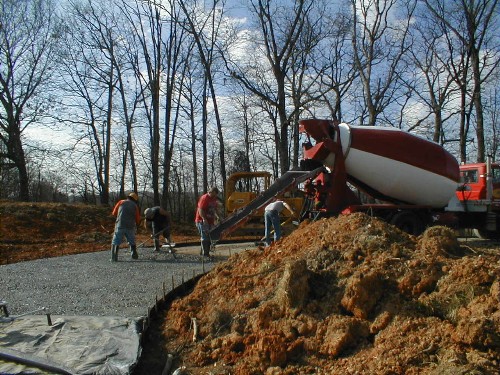 Completing the driveway arc/circle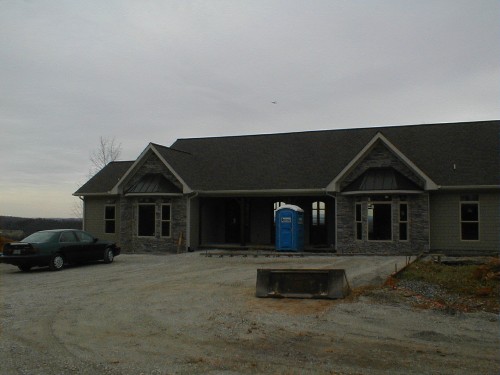 Courtyard (to be)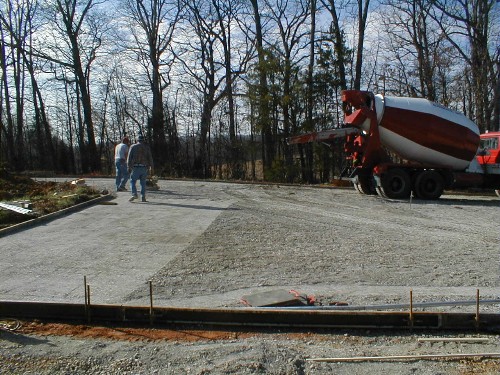 Preparation of courtyard - "pack" in place -compacting in progress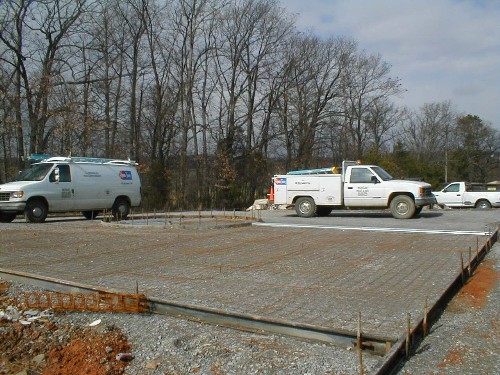 Courtyard - Rebar Installed (first half)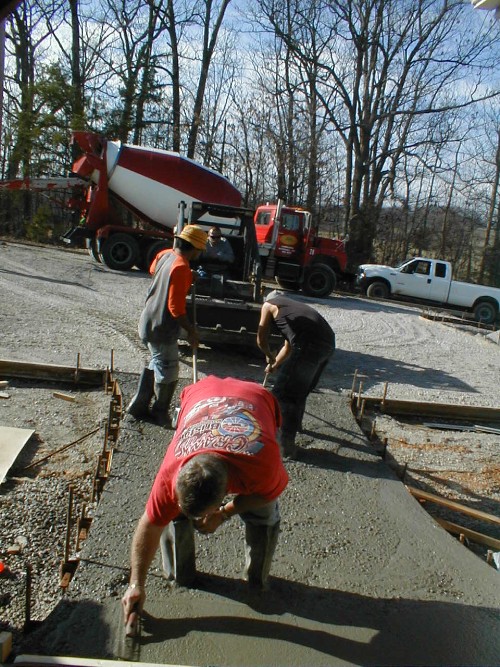 Pouring the sidewalk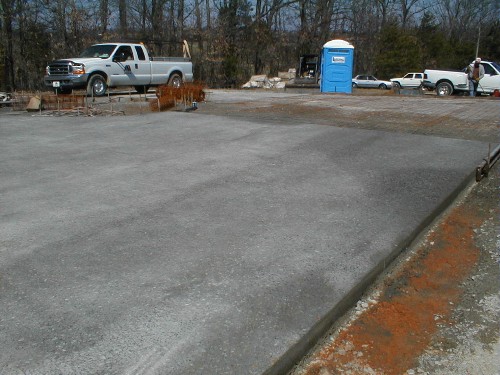 Half of courtyard completed - exposed limestone aggregate
Preparation of second half of courtyard. Circle in the center is for stamped and colored concrete "cobblestone" finish.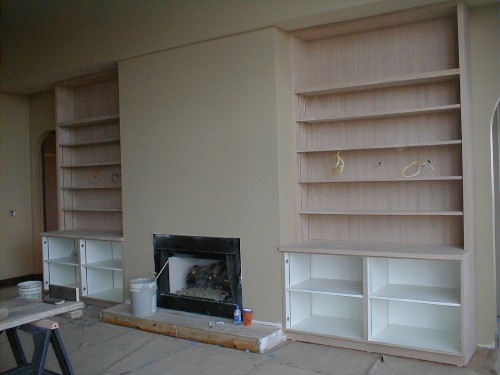 Great Room bookcases installed - lower cabinet doors on order. Not yet stained.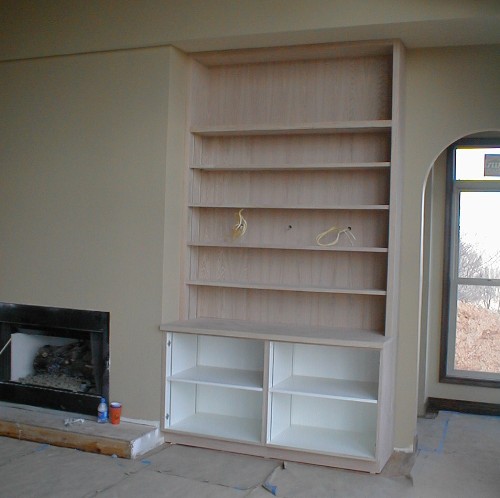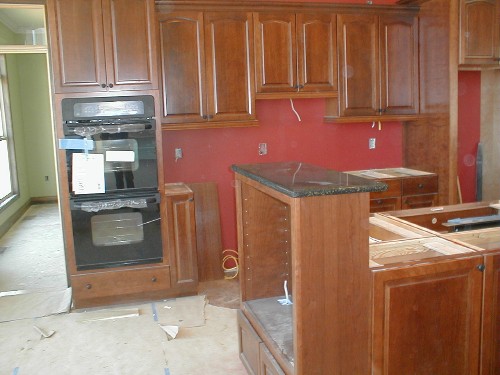 Double oven and top of breakfast room TV cabinet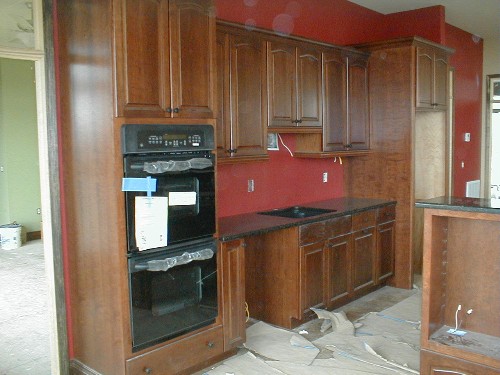 Laundry Room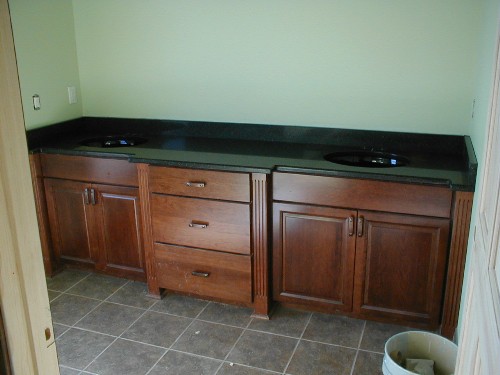 Master bath vanity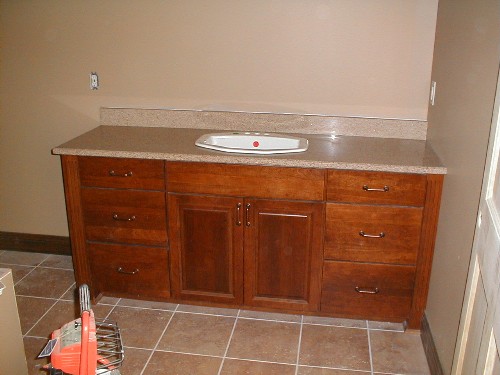 Guest Bath vanity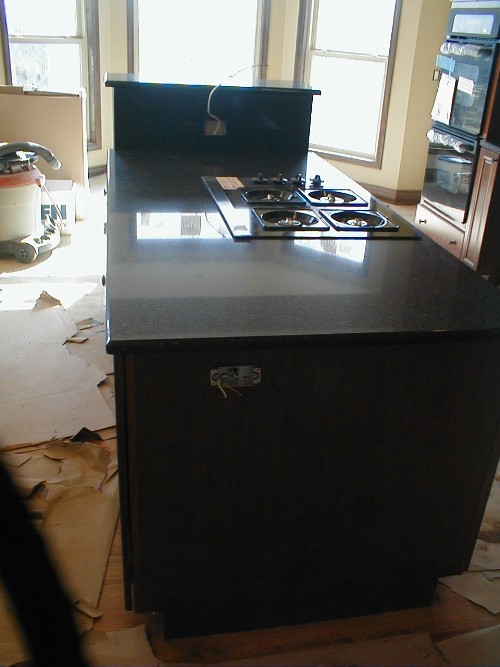 Center Island with Gas Cooktop and Downdraft fan installed.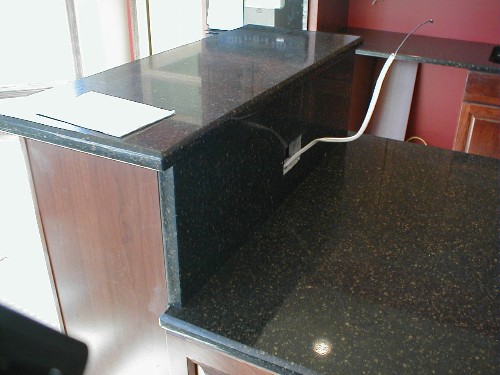 End of Center Island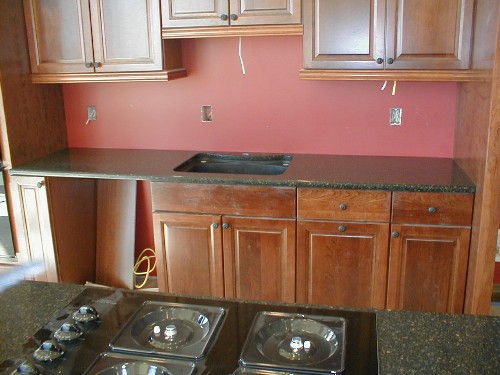 Kitchen Sink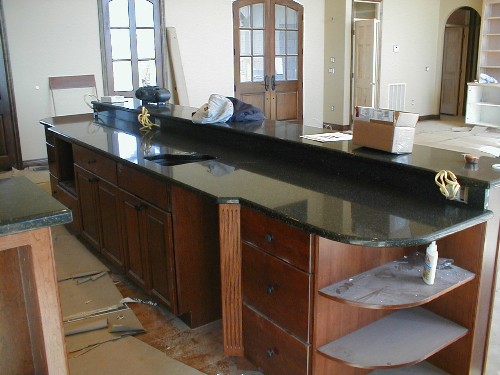 Outer Island with bar sink and counter.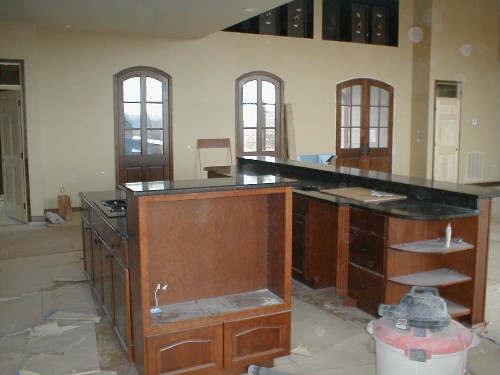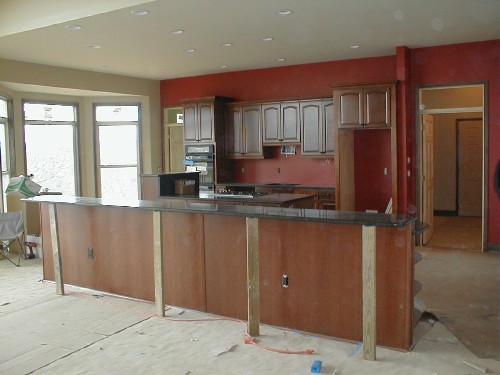 Temporary braces to hold countertop