Progress to January 2
We now have gas and heat! Next: installation of heart pine flooring.
Front porch with columns installed (not yet stained), doors and windows framed, gutters installed.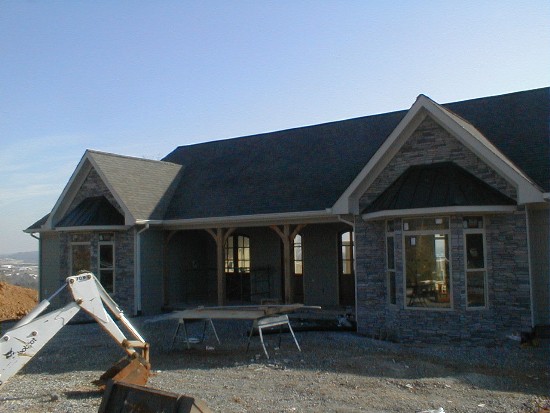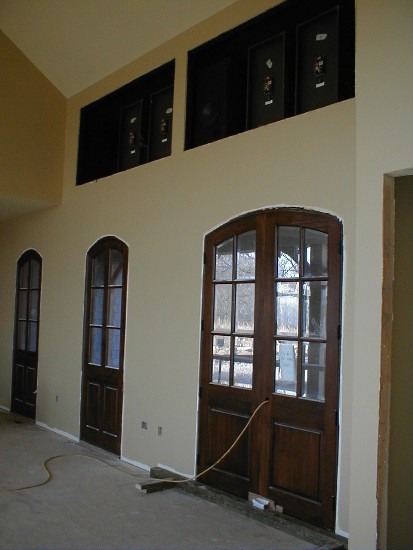 Organ speakers in place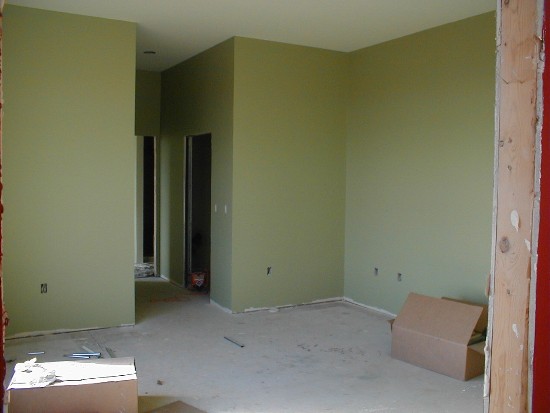 Master Bedroom painted.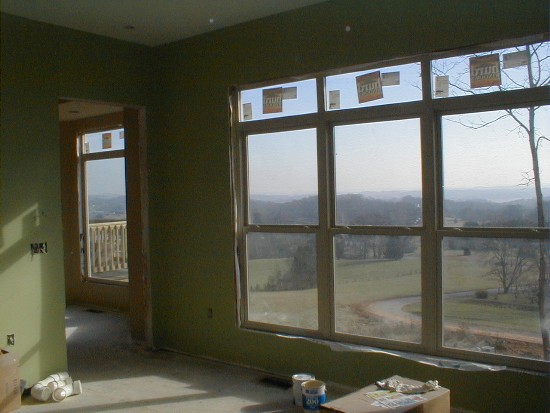 View from Master Bedroom looking toward kitchen.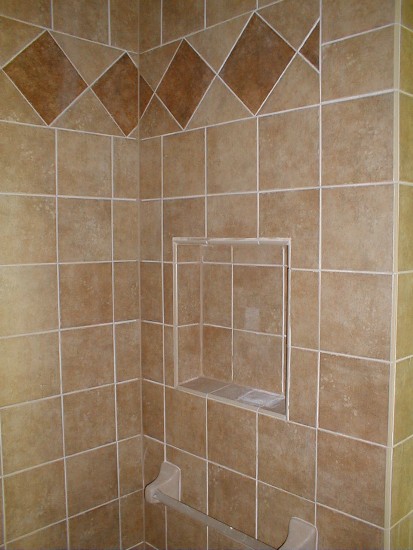 Master Bath Shower tiled.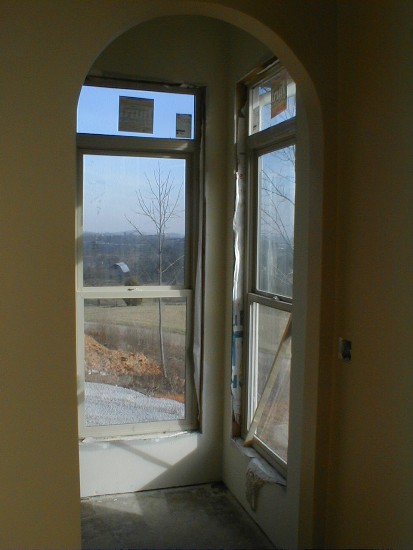 Hall leads to basement stairs.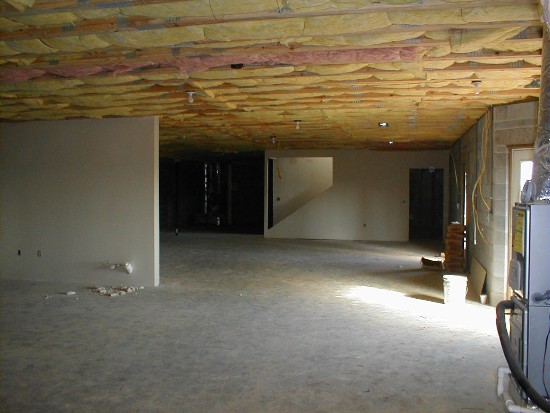 Basement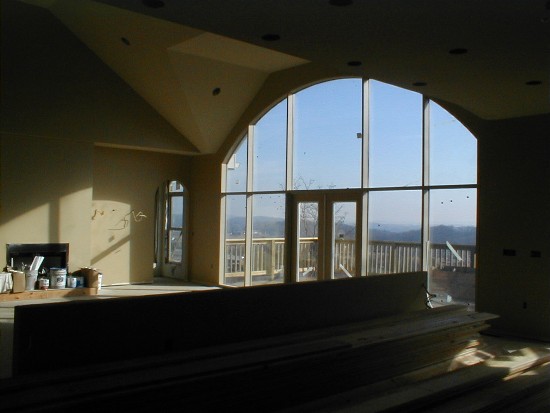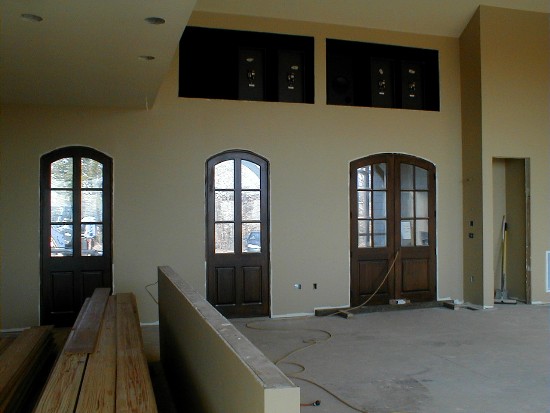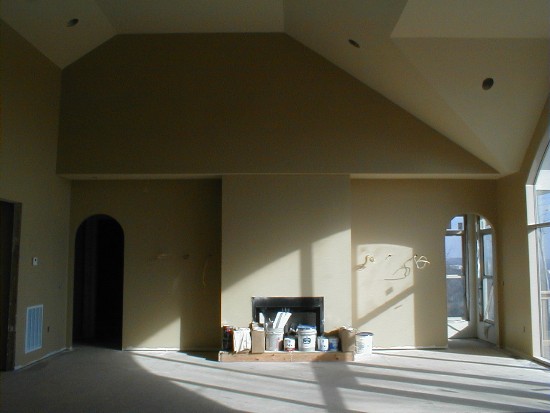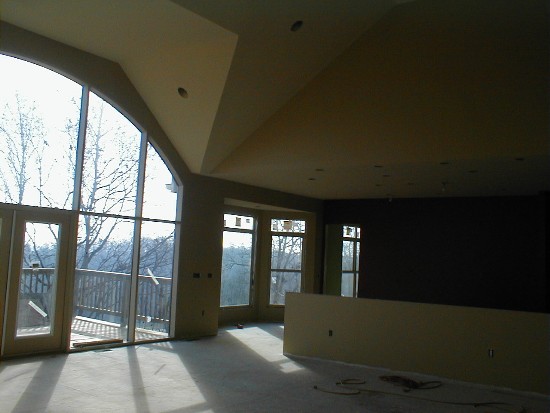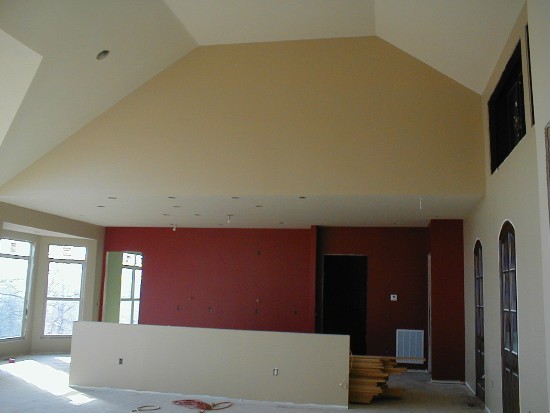 The "RED" wall!